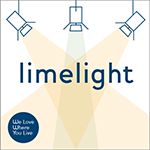 Host: Emily Kieliszewski, Membership Services Specialist, Michigan Municipal League
Guests:
Gisgie Gendreau, President, Michigan Municipal League Foundation
Karen Lancaster, Finance Director, City of Ann Arbor
This episode focuses on MML Foundation's #GivingTuesday campaign, which is raising money for the League's 16/50 Project. Emily chats with MML Foundation President Gisgie Gendreau on what #GivingTuesday is, why they chose the 16/50 Project for their campaign this year, and the positive things the Foundation does for our members and communities. Emily also talks with Karen Lancaster, finance director for the city of Ann Arbor, about her role in 16/50's Women's Municipal Leadership Program, some of the specifics the current class of women have learned to help them become successful managers, and why these trainings are critical for women looking to get into the field.